Happy US independence day for my friends in the US. Also happy birthday to Queen Sonja of Norway. My family in Norway jokes that the American embassy always throws a big party on the Queen's birthday. I'm celebrating Independence Day today. That doesn't mean I don't have links to share though. (Sorry about last week. I was busy.)
Like a lot of things I found this via Doug Peterson. This great site from Mozilla explains why encryption is so important and why it's worth protecting You should watch the videos and share it with your friends to start a conversation. Check it out at https://advocacy.mozilla.org/en-US/encrypt/codemoji/2?sp_ref=210103973.352.169283.e.534573.2
Don't miss Doug's post on Learning encryption either.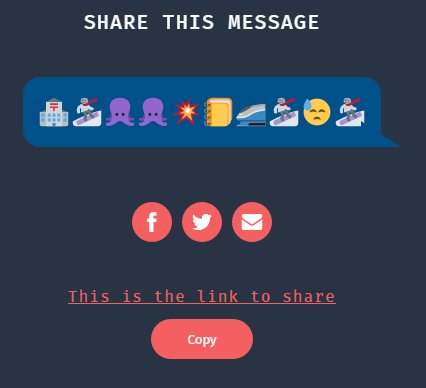 An example of an IT failure. What is the mission and purpose of the IT department at your school/district? Apparently I am not the only one who believes that "A school IT department has only one major priority, supporting teachers so they have the tools to teach."
Naysayers rebuke idea that everyone should learn to code. @codeorg we say that all schools should offer CS #CSforAllhttp://www.usnews.com/opinion/articles/2016-06-29/progress-of-technology-only-makes-computer-science-education-more-valuable?src=usn_tw …
New research project will make computer science more hands-on in the classroom—meet Project Bloks http://blog.code.org/post/146557448103/new-research-project-will-make-computer-science#_=_ … #feedly
"Coding Is Over" by @LoorinM https://medium.com/@loorinm/coding-is-over-6d653abe8da8#.xhxfx5rz1 … I've heard this before. Not sure it will ever be true. Agree or disagree?
Everyone can code according to Apple http://www.apple.com/education/everyone-can-code/ … A video plus resource links.
Why I Teach Coding - Starting at the End A middle school teacher talks about Middle School Coding
Minecraft and Religious Education You probably didn't see that connection coming did you? via @Lanky_Boi_Ray ·