The early part of this last week was in Charleston SC for a great mini conference. I blogged about it earlier in the week. The rest of the week was catching up around the house since I've spent so much time away the last couple of weeks. So only a few links to share. Don't miss the image at the bottom.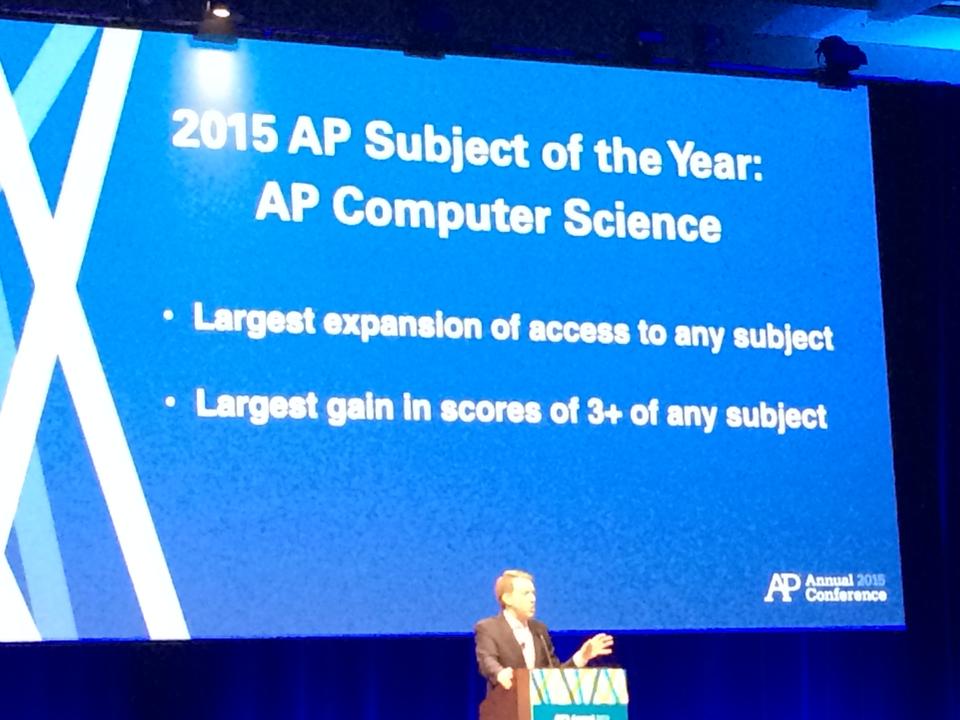 A lot of people were excited about the College Board calling AP CS the "AP Subject of the year". Mike Zamansky had a different take on it on his blog -
Teaching to the test - APCS
"Will Teaching New Computer Science Principles Level the Playing Field?"
https://www.edsurge.com/n/2015-07-21-can-teaching-new-computer-science-principles-level-the-playing-field
What do you think? I'm a bit skeptical.
Very cool games for learning from David Renton
@
drenton72
at
http://games4learning.co.uk/
Some with xBox controllers and some with Kinect for Windows
It's here! Visual Studio 2015 & .NET 4.6 Available for Download.
http://spr.ly/6010BDFYQ
I installed the free community edition. Looks good so far.
I
love this sign. Would your Principal but it on their door?