Yesterday the White House hosted a major summit on Computer Science for All. I wasn't there myself but was able to watch much of it via live streaming. It was a pretty inspiring event. Ruthe Farmer, Senior Policy Advisor for Tech Inclusion at the White House, was the host and organizer and collected a veritable who's who of CS education people and organizations for the event. That the CTO of the US, Megan Smith, was the closing keynote is a good indication of official support of the event.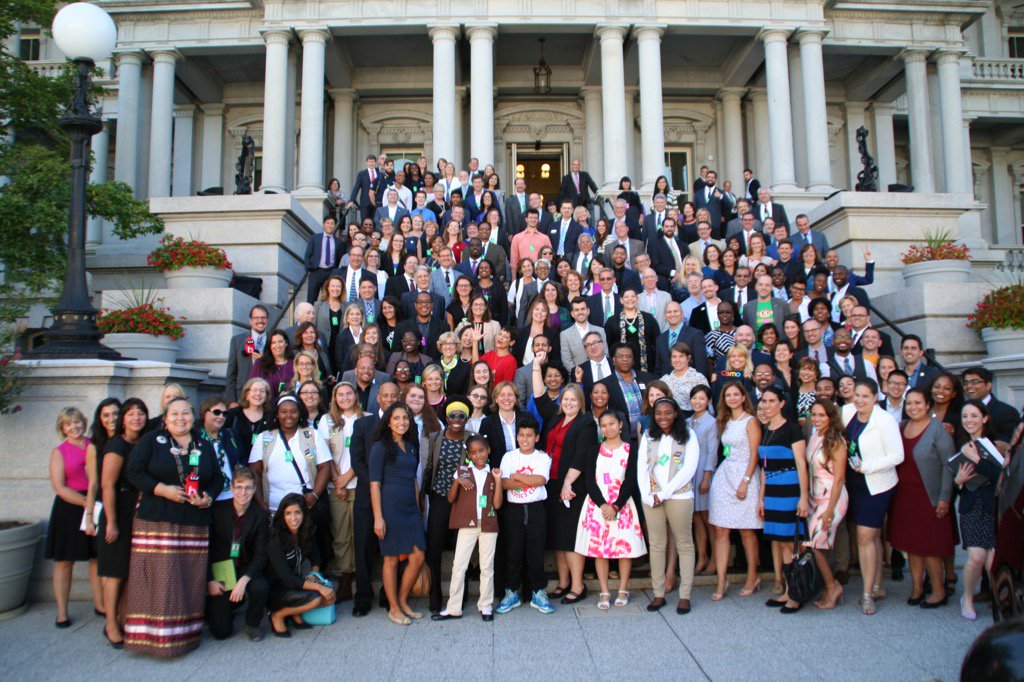 Probably the single biggest announcement, and there were a number of important programs announced, was the creation of the CS for All Consortium.
Computer Science for All is a bold new initiative to empower all US students from kindergarten through high school to learn computer science and be equipped with the computational thinking skills they need to be creators in the digital economy, not just consumers, and to be active citizens in our technology-driven world.
There are a lot of resources at the CS for All Consortium website and it is well worth checking out. You can also follow the CSforAll Consortium on Twitter @CSForAll and if you are on Twitter and interested in this important effort I encourage you to do so.
They're on Facebook at https://www.facebook.com/csforallconsortium/ and Instagram at https://www.instagram.com/CSforAll/ so there is all that as well.
The Computer Science Teachers Association (of which I am a proud member) is a founding member of the Consortium and is on the steering committee. CSTA is a highlighted member of the Consortium so you can read about the CSTA role in the CS for All Consortium on the website. (You may find a quote from me if you scroll by the more important people quoted BTW.)