Wow! It's November already. My school's first quarter is done (I'll finish updating grades today I hope), Halloween is over and so is Daylight savings time. And interesting things keep happening in computer science education. Here are a few I collected to share this week
CodeGirl, the new doc from @lesleychilcott, follows teams from around the world who dream of holding their own in the world's fastest-growing industry." Watch for free today thru 11/5 thanks to @YouTube madewithcode.com/codegirl
An interesting piece called It's time to stop programming for the teletype era made me think a little about TouchDevelop which is definitely not programming for the teletype era
Cybersecurity is everywhere. Is it in your K-12 CS program? Nice post on the CSTA blog by Deborah Seehorn, CSTA Board of Directors Past Chair I've been asked about cybersecurity in my program by a couple of parents. I do some but really should do more. How about you?
Grant allows Wisconsin high schools computer science curriculum -"Marquette received a $1 million three-year grant from the National Science Foundation in 2013 to promote computer science courses in Wisconsin high schools." The plan is to double the number of students taking computer science in high school in the state.
Speaking about TouchDevelop, this post on the TD blog talks about the work that went into developing TouchDevelop for the BBC Micro:bit -Touch Develop in 208 Bits A lot goes into something like that.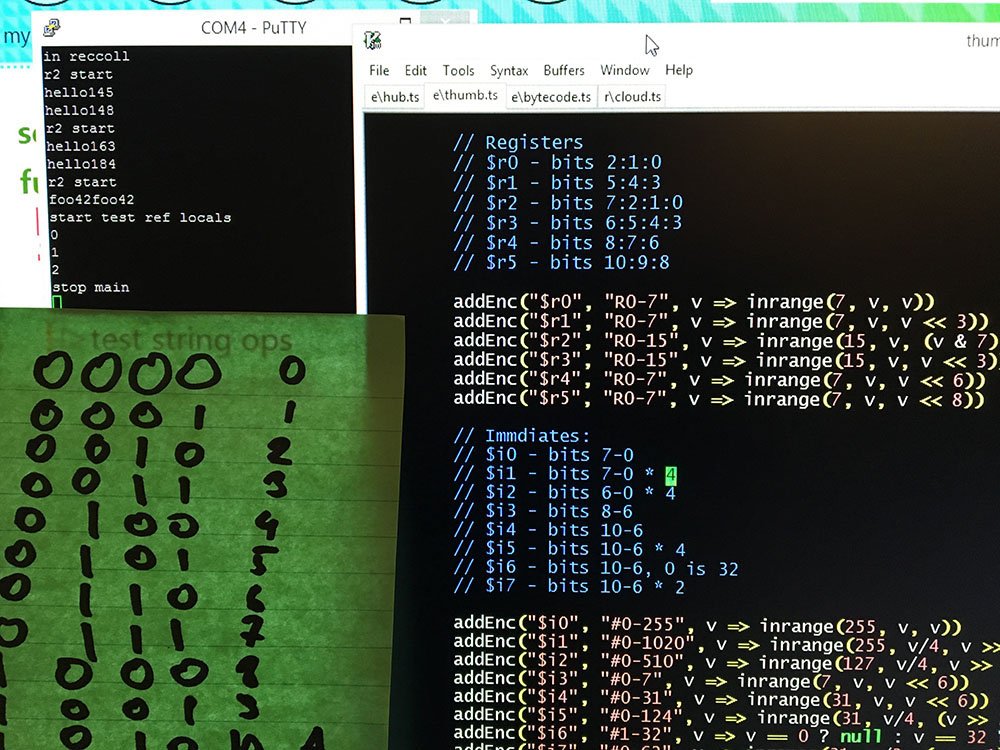 With the new autograding and Custom Content tools on CodeHS, let autograders do the busy work for you! Learn more at https://codehs.com/ I'm still not 100% sure about autograders (Autograders–for good or for evil? ) but this one may be of interest so I'm passing it along.
Welcome to Personified Systems A new blog by a friend of mine. Interested in AI, Security and computer assistants? This may be of interest to you:
What's a "trustworthy personified system"? Every day we see new systems emerging that we interact with as if they were people. We talk with them, take their advice; they read our gestures and facial expressions, help drive our cars, amuse our children and care for the aged and infirm. If they are going to integrate with our society and begin to act as if they are persons, we need them to behave as trusted members of society, not as outsiders, outliers or outlaws. How do we create that trust? That's what I hope to discuss here.