I didn't win PowerBall this weekend so it is back to school for me. BTW am I the only one who has been thinking about what sort of database is used to keep track of PowerBall tickets for the last several days? It will be interesting this week though as my students are all working on semester projects. I love seeing them put things together into orgional projects. And it means some debugging on my part. Students are really clever at creating logic puzzles for me to solve. I've learned a few new things already from students wanting to try new things.
TechFrenzy! is a three day mini-course that Bob Irving ran for a mixed age group of students. Sounds like fun was had by all.
I found this Great list of videos on Artificial Intelligence on a teacher's blog post. I plan to show some of them to my students in the new semester starting soon.
'CodeGirl' is now available to watch on Mashable's website- I still ned to watch this one.
DO YOU TEACH LEGO MINDSTORMS? Get free products, training, and support!
Ease of use vs. power of various programming languages
I think that VB is easier than C# and more powerful than Java. But this is a nice start for conversation.
What is a "game" programming course? A common question. I like Garth's take on them. Lots to think about.
Computer science students mine software developer forums to teach coding practices via @physorg_com
Blogged: What is Computational Thinking? Nice post by Brian Aspinall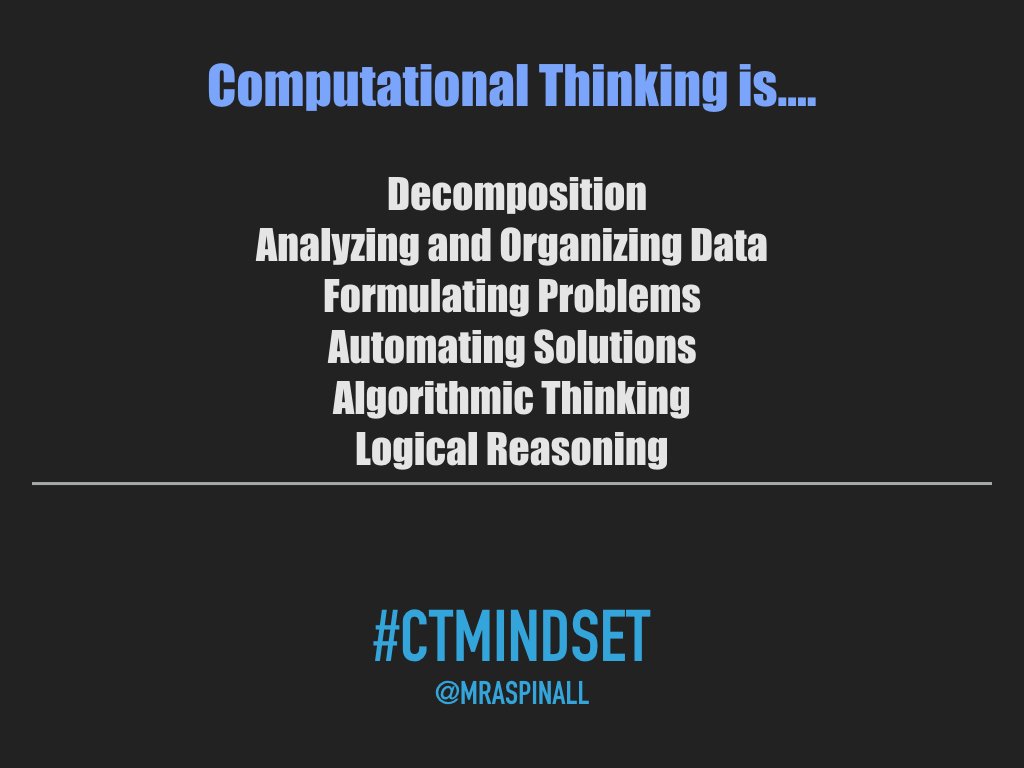 A New Framework to Define K-12 Computer Science Education at blog@CACM from Communications of the ACM we learn abiout an big project being run with ACM, CSTA and Code.org. Lots of great people involved.
Fisher-Price gets into the devices to teach coding business with the Think & Learn Code-a-Pillar I'm not sure about availability at this time. Eventually it will show up on my Robots For Teaching Programming post along with the WeDo 2.0–LEGO Robot for Teaching Science and Coding from @LEGO_Education
AP Computer Science Principles - Bookshelf a collection of reference suggestiong from Rebecca Dovi from @codeVirginia
Google answers questions for educators about trusting Google Makes for interesting reading. And maybe for discussion.
How Robotics is Transforming STEM in Elementary Schools This post was written by someone affiliated with Wonder Workshop FWIW.
Raspberry Pi Zero – Programming over USB! I have a wi-fi dongle for mine but this may come in handy in the future.
Computer science hiring still puzzles school districts from District Administration Magazine No surprises here but nice to see the issue getting some attention.