Last week was a good week as computer science education was called out by the President of the United States. And a student of mine, me and some other great people were quoted in an article on NPR
The President Wants Every Student To Learn Computer Science. How Would That Work
?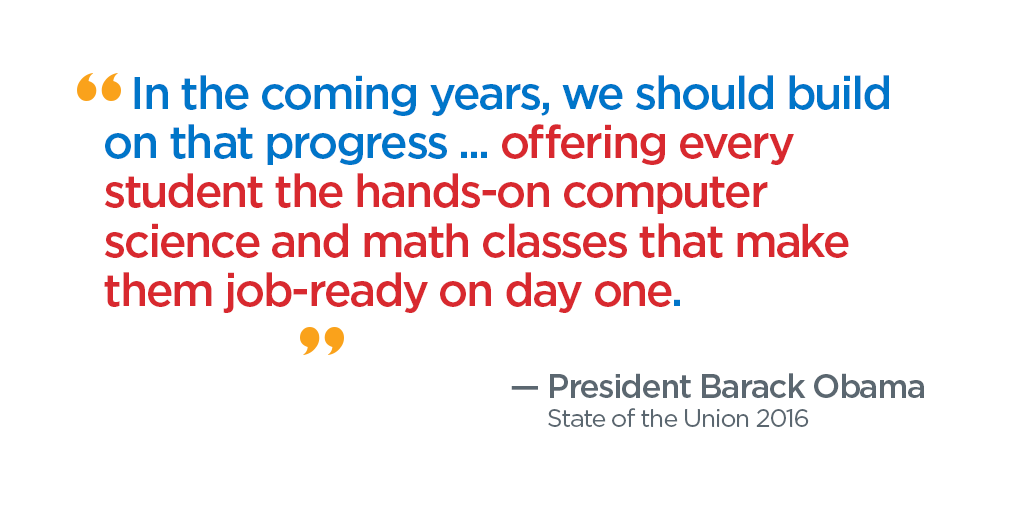 Registration is open for the 2016 CSTA Conference
, July 10-12, in San Diego.
Don't
miss it!
Doug Peterson takes on lottery inspired programming projects in a post at
In praise of lotteries
I use some of these ideas already. Do you?
Structure of my Computer Science Classes
is the first blog post by
Dan Schellenberg
. HS Computer Science & Mathematics in Saskatoon, Canada I've added his blog to my
Computer Science Education blogroll
.
Dan's second post is
Simple Steganography Using Processing
which looks like a really cool project with lots of great learning involved.
Computational thinking is implausible
. Our goal should be computational literacy. Interesting post by Mark Guzdial. Opinions?
40 Key Computer Science Concepts Explained In Layman's Terms
A range of quality of answers but some good starting points.
Here is one possible reason that C is not the best language for beginners.